Physiotherapy & Exercise Physiology – 5352 9327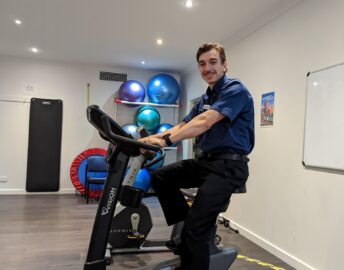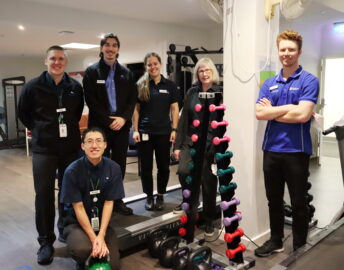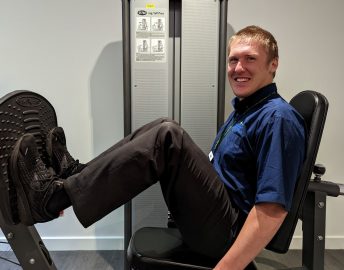 ---
East Grampians Health Service boasts a full complement of Physiotherapy and Exercise Physiology staff, which enables us to provide a diverse range of services both locally and regionally.
---
Our aim is guide you to prevent or manage acute, sub-acute or chronic disease or injury, with the overarching goal to assist restoring your optimal physical function, health and wellness.
No medical referral is required to make an appointment.
Some examples of our service provision are as follows:
Inpatient consultations,
Outpatient services, both within our health service as well as regional health services
Aged Care Services.
East Grampians Health Service boasts a newly refurbished well equipped department and gym, as well as availability for Exercise Physiology staff travel to regional centres.
The group classes that the Exercise Physiology/ Physiotherapy department offer include:
Better Balance (falls prevention program)
Cancer Wellness Program (Cancer Council Victoria)
Cancer Maintenance
Cardiac Rehabilitation
Chronic Pain Class
Diabetes Exercise and Education Class
General Exercise Class
Hydrotherapy
Mindful Movers (neuro class)
Ante and Post Natal Pilates Class
Pulmonary Rehabilitation
Pulmonary Maintenance
I was very impressed with the treatment I received.  Physiotherapist was friendly, patient and knowledgeable.  I gained a great deal from my session.
The physiotherapist is fantastic. She is thorough, professional, encouraging and friendly – a terrific practitioner.
I wish to praise the physiotherapist at the Community Health Centre.  He took the time to explain fully each procedure so that I, as a patient, was able to understand exactly what he was doing.
First treatment. Discussed past treatments, procedures and history of this event. Proposed treatment, fully explained taking into account my age and physical ability. Will be pleased to visit for return treatment.
Excellent service from physio. On time. Took plenty of time with me. Explained rights etc clearly. Easy follow up appointment made. Made me feel confident I'd be receiving the best treatment.
I thoroughly enjoyed the exercise program in a friendly setting with patient and caring trainers. I can't wait to do it again!
I found the staff very friendly and very helpful to my needs.
Went to physio at the Community Health Centre. Everyone smiling, so helpful, people can't do enough. High quality care given.