Oncology / Chemotherapy – 5352 9496
---
The Oncology Unit established in 2005 offers a service one day per week. Initially with a small number of patients, it has increased as predicted and will grow in the future. Two additional nurses have completed their oncology training and are a part of a dedicated team that have become 'familiar faces' to cancer patients.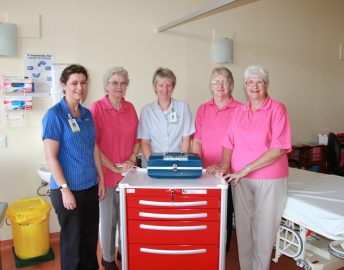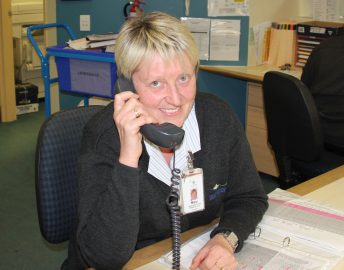 ---
January 2005 saw the first Ararat patients receiving chemotherapy, as part of their cancer treatment regime, in Ararat rather than Ballarat.  During the latter part of 2004, it was evident that there was sufficient demand to establish a chemotherapy service within EGHS to support people of the Ararat community.
Following preparation of a business plan incorporating a thorough cost/benefit analysis, EGHS decided to redevelop part of the old hospital building to accommodate the chemotherapy service and to meet relevant Australian Standards related to the use of cytotoxic products.
Initially the service provided for small number of patients and was expected to increase as the year progressed.
In the first year of providing the service 85 treatments had been offered in the first 6 months, and increased by 100% in the second half of 2005 to 174 treatments. The number of treatments provided each year continue to grow.
A Nurse Unit Manager is in charge of the area, and in response to demand, the number of fully trained nurses has grown from initially 2 to now 6. Further nurses are being trained as the service expands.
The service is currently available once a week and allows for patients to continue their cancer treatment regime locally rather than travelling to Ballarat. Dr Craig Carden consults on the 2nd and 4th Wednesday of the month.
Community volunteers including the Ararat Breast Cancer Support Group are of great support, helping out with companionship and an ongoing friendly face for patients having chemotherapy.
---
Optimal Care Pathways
What to expect guide
A lot can happen in a hurry when you are diagnosed with cancer. "What to expect" guides have been developed for 15 different cancer types and can help you make sense of what is happening and provide information about the care that you should be receiving.
Please click on the link below and then the cancer type that is relevant to you noting that there are 7 steps in each pathway and that some steps may be more relevant than others.