Midwifery – 5352 9321
---
East Grampians Health Service provides low risk midwifery care. GP/Obstetricians and a midwifery team provide antenatal, intra-partum, postnatal and domiciliary care to women in the region.
---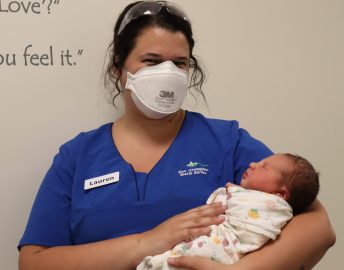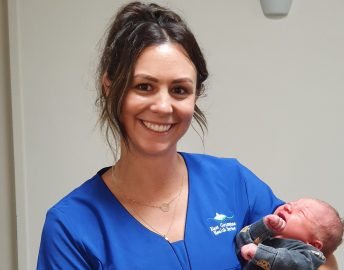 East Grampians Health Service offers shared antenatal care. Women can choose to alternate antenatal care between a GP/Obstetrician and midwife. We offer antenatal classes for first time parents and one-on-one care for parents who would like ongoing education in specific areas in preparation for their birth. We have a modern birthing suite and encourage women to be active during labour and birth. Fathers/partners are able to stay for the duration of the woman's hospitalisation. A Caesarean section is available 24 hours a day if needed.
You can make an appointment to book in for your birth by phoning 5352 9321. We advise booking in at 12-16 weeks gestation (6 months prior to your due date). At booking in, the midwife will provide information on shared care, antenatal education, breast feeding and an opportunity to discuss concerns. We invite you to tour the birthing suite at the appointment.
We also offer post natal pilates classes – Post Natal Pilates Classes – BRPHY29
Please click below for midwifery documents:
Thank you to all the wonderful midwives, nurses and doctor for all their assistance for our family. Made everything so much easier.
Our son was delivered into the world by the most amazing and compassionate team. Special thanks to the midwives for their beautiful work!
We would like to say a massive thank you to our midwives, the whole nursing team and doctors for looking after us during our stay. How lucky are we to have such an amazing hospital in our rural town of Ararat.
We cannot thank the EGHS surgical and midwifery teams enough for their incredible care and support in welcoming our little man into the world. You all went above and beyond and made us all feel safe and supported.
Thank you for the safe delivery and care of our daughter. It was so lovely to be able to be cared for by familiar faces! Will see you all later in the year when I return to work.
A special thank you to everyone at EGHS! The support we received was amazing.