70 Lowe Street – 5352 9323 (Ararat)
---
Our staff are committed to providing quality care with a focus on the individual.  70 Lowe Street offers an alternative home for people that require continuous nursing care.
---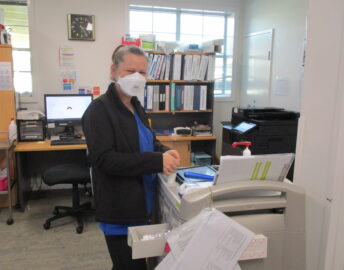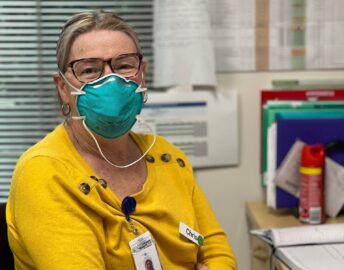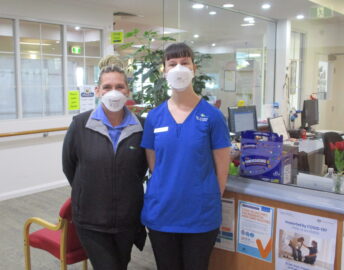 70 Lowe Street prides itself on offering a model of care based on the principles of Montessori. This is a person centred, ability focussed approach which ensures each individuals needs are met.
70 Lowe Street provides many spaces for different types of activities and emotional needs including a reflection room, sports lounge, an art studio, hairdressing salon.
A sensory room is available to those needing sensory support and a dedicated family room with sofa bed is available for family who need to stay overnight.
The grounds at 70 Lowe Street have been developed for residents engagement and interaction and include a chicken coop, vegetable patch, sensory garden, raised garden beds and a "Reminiscing Animal Walk."
70 Lowe Street is supported by a strong volunteer base who provide reminiscing sessions, afternoon teas and pet therapy.
For more information on becoming a volunteer please read our Volunteer section under the Supporting Us tab.
70 Lowe Street has met the stringent standards and is fully accredited by the Aged Care Standards and Accreditation Agency.
70 Lowe Street accepts visitors anytime, but preferably between 10.00am and 8.00pm.
What costs are involved?
Residents can choose to pay for their accommodation by a refundable deposit, a daily payment, or a combination of both.
A refundable deposit is paid as a lump sum amount. A daily payment accrues daily and is paid periodically, for example monthly. A combination payment includes both a partial lump sum and daily payments.
More information on costs can be obtained from the fees brochure EGHS Residential Aged Care Fees – BRAC08
Further Information
If you would like further information please contact:
The Manager
70 Lowe Street
Telephone:  (03) 5352 9575
Email:  managerlowestreet@eghs.net.au
or download the brochure
The Montessori Method
"Montessori for Dementia focuses on supporting both the person and the environment which is adapted to support memory loss and independence. We are unable to change the effects of dementia but by embracing Montessori principles and implementing environmental adaption's including meaningful activities, roles and environmental cuing, we can circumvent the dementia. The result is that people living with dementia are able to make meaningful contributions to their community, engage in activities in addition to having the opportunity to maintain and even restore function. The approach is flexible, innovative and grounded in research"
Montessori is not just exclusive to people living with cognitive impairment, all residents regardless of diagnosis or disability will benefit from this as it focuses on their capabilities and abilities. This ensures every resident's activities are person centred and a "personal prescription" for their needs, likes and abilities. It also provides opportunities for engagement for residents, family and staff with the goal of enhancing and improving quality of life
I would like to say that our whole family has been very impressed with the level of care dad received whilst he was in care at 70 Lowe Street and everything you all did for him was very much appreciated.
Thank you all for the care and attention given to our father.  We are grateful for the care he received.
To all the wonderful staff at 70 Lowe Street.  We would like to thank each and every one of you for the care and loving support of our Mum.
Thank you so much for the care, love and help throughout the year with Mum and Dad.  You have all been amazing.
All the nurses I had as a 'buddy nurse' were great at educating.