Acute – 5352 9321
---
The Inpatient Unit continues to be very busy accommodating medical, surgical, paediatric, midwifery and palliative care patients.
---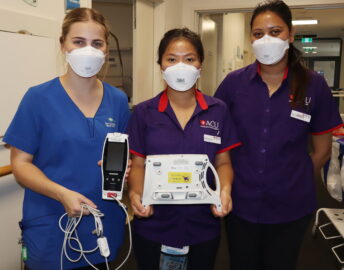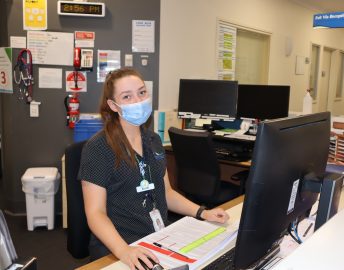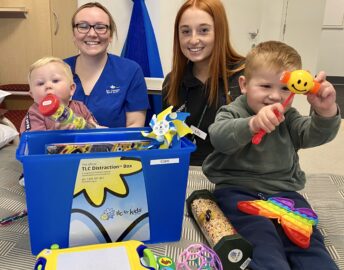 ---
EGHS continues to accept a wide range of surgical patients with the visiting surgeons and our own on-site surgeons operating five days a week.
Our birth rate is increasing with many patients enjoying our wonderful birthing suite and we have been fortunate in attracting new midwifes to enhance our growing maternity service.  Once again, the Inpatient Unit has benefited from community support and donations enabling the purchase of new equipment.
Inpatient Unit visiting hours are 9.00am to 8.00pm.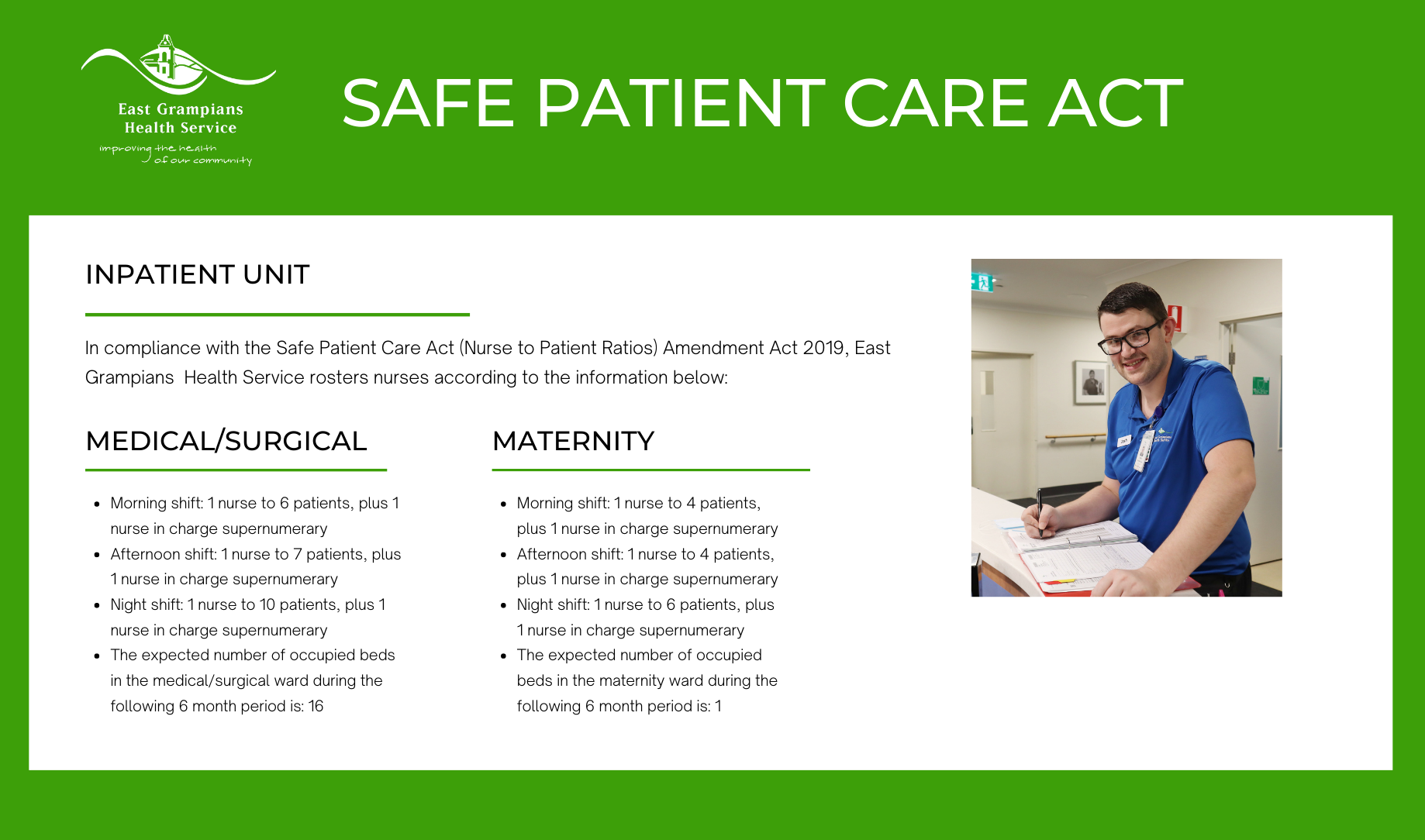 Was treated very well by nursing staff. They were very friendly and happy to help with any concerns I had.
I really enjoyed my time in Ararat thanks to the wonderful nursing staff that work there. All nurses have a brilliant array of knowledge that they were more than happy to share with me.
All my needs were attended to. Felt as though I was the only patient at times, because of the diligence and thoughtfulness of all the staff, medical and otherwise.
Thanking staff, nurses and doctors for taking care of me after my surgery and my two night stay in hospital. All were very caring and kind. Thanking you all.
I wish to express my appreciation of my care during my inpatient stay. From admission to discharge all domestic, medical and especially nursing staff provided excellent information, service and care. I speak with more than thirty years of health care experience. Thanks again and keep up the good work.
Very pleased with the care I received during my stay. Excellent communication from nurses, doctor and administration staff while I was admitted.
The care and attention from all the staff was of a very high standard. Thank you, we are lucky to have this service in Ararat.
All staff members were extremely professional in their care given to me on my stay/s at the Ararat hospital. The meals were lovely, no complaints here.
I recently spent time in UCC and IPU and I would like to sincerely thank the staff who are wonderful caring people. The community of Ararat should be very proud we have a great hospital with amazing doctors, nurses and staff. I wouldn't want to live anywhere else.
Thank you so much for the care and attention I received from staff during my stay in hospital. We are so lucky in Ararat to have our hospital and the staff who care for us so diligently.
Could not have been happier with the help and support the nursing staff gave me after my knee replacement. Very friendly and thorough with their care. The Ararat system is fantastic!! Thank you.