Urgent Care Centre – 5352 9420
---
There has been increasing demand for the services of EGHS Urgent Care Centre with treatment provided for more than 4,000 patients who presented to the service in the past 12 months.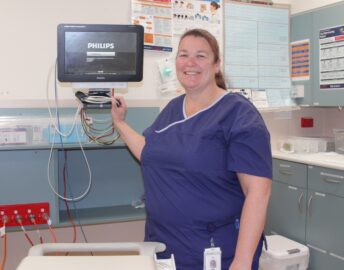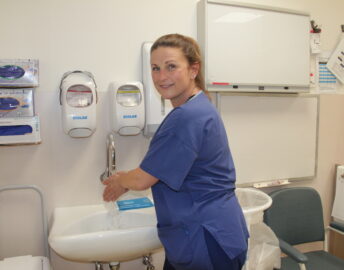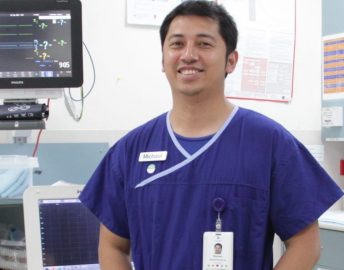 ---
Our Urgent Care Centre provides a quality service through regularly monitoring and reviewing its performance against key performance indicators, and quality improvement activities.
As part of these quality activities EGHS has purchased 2 new defibrillators, 2 new thermometers, an ECG machine, and a new ventilator which has greatly enhanced our emergency service provision to critically ill patients. Staff working in the department continue to participate in on-going professional development and keep their skills up-to-date in the use of new technology.
Our helicopter landing pad facilitates patients being transferred to larger hospitals in the event they require more specialised emergency surgery, specialist care, or intensive care treatment.
The EGHS Urgent Care Centre continues to work closely with Rural Ambulance Victoria, Visiting Medical Officers, Grampians Psychiatric Services and other community health service providers to provide a quality service for our community.
Information for patients attending the Urgent Care Centre
East Grampians Health Service provides facilities and nursing services at no charge to patients who require emergency treatment.
If emergency medical treatment is required in the Urgent Care Centre, a Doctor from the ARARAT MEDICAL CENTRE will attend.  A FEE WILL BE CHARGED BY THE ARARAT MEDICAL CENTRE for medical services.
If emergency treatment is not required, patients will be referred to the Ararat Medical Centre between 8.00 am & 5.30 pm on week days.
Saturday Medical Clinic
Medical Practitioners from the Ararat Medical Centre conduct a Saturday clinic in the Urgent Care Centre of the Ararat Hospital for patients who require after hours consultation.
The Saturday Morning Clinic is held between 10.00 am and 12.00 Noon. (Appointments must be made by ringing 5352 2311 after 9.00 am).
For inquiries regarding fees, please contact the Ararat Medical Centre on 5352 2311
I cannot find any fault with all the staff from emergency doctors and nurses. They all treated me as a special person. This was my second time this year and no complaints. Thank you for this wonderful service. Welcome back Mr Nick Bush.
A recent visit to Urgent Care and subsequent admission to the inpatient unit by my elderly father and the excellent care he received is to be commended. The staff were lovely. They were friendly, caring and professional. My father and our family are extremely grateful for the first rate treatment at EGHS. Thank you very much.
Basically everything was good, UCC was wonderful for my husband can't fault that part. Quick response for him which was great. Thank you for the great care.
My wife on two occasions recently attended urgent care and on both occasions received outstanding care and attention which was continued into the ward. We are lucky to have such a quality team of professionals, including the ambulance members, the nursing staff and attending doctors. We could not have been in better hands.