Our Community
---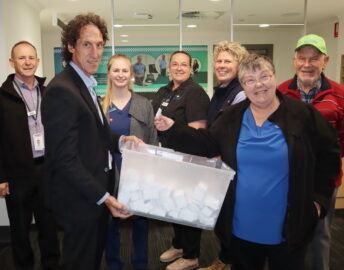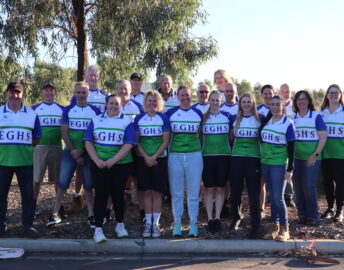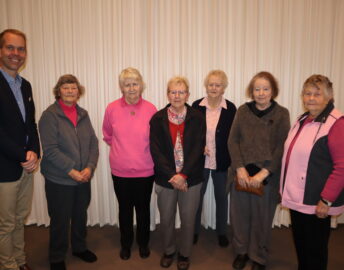 ---
EGHS is centrally located in Ararat and Willaura, with services extending across the region to include the townships of Elmhurst, Moyston, Lake Bolac and Pomonal.
---
With a population of approximately 12,000 residents spread across a catchment of 4,230 square kilometres, the municipality is set against the backdrop of mountain ranges and rural landscapes – it is a place to enjoy life, a place of prosperity, diversity and a thriving community.
Our identified target groups are the rural community, aged people and those with chronic disease. We focus on making sure these groups have access to EGHS health services.
Community Support and Participation in EGHS
EGHS aims to meet the health related needs of our community. We are fortunate to have significant contribution and support from within the community that makes achieving our goals possible. Without this support we simply could not offer our current range of services.
There are many and varied ways in which consumer and community participation with EGHS enhances the health outcomes for both individuals and the community as a whole. Consumers and their carers are actively involved in planning care and providing feedback at the individual level.
More than 100 community volunteers work tirelessly to support our health service in many areas. They devote countless hours providing versatility, understanding, special skills, a sense of humour and friendship for patients, clients, residents and staff.
Examples of community and individual participation at EGHS include:
In providing care to people with special needs, volunteers of the Ark Toy and Activity Library have welcomed Patricia Hinchey Centre clients.
Consumer feedback via our Compliments or Concerns reporting system has resulted in improvements such as the installation of a water fountain in the reception area, review of signage in some areas and new seating in our waiting rooms.
Volunteers and support groups have been energetically involved in our Oncology Unit. Activities include donations of equipment through fundraising by the EGHS Ladies Auxiliary and Breast Cancer Support Group, and introducing a visitor service to clients of the unit.
Active support, care and fund-raising has been provided by volunteers, friends and relatives in all our aged care areas of Willaura, 70 Lowe Street, Garden View Court and the Patricia Hinchey Centre.
Community volunteer drivers assist with patient transport to specialist appointments outside Ararat.
The Ararat Red Cross provides a regular Volunteer Magazine Service, delivering books and magazines to residents, patients and clients in all areas.