Community Nursing – 5352 9328
---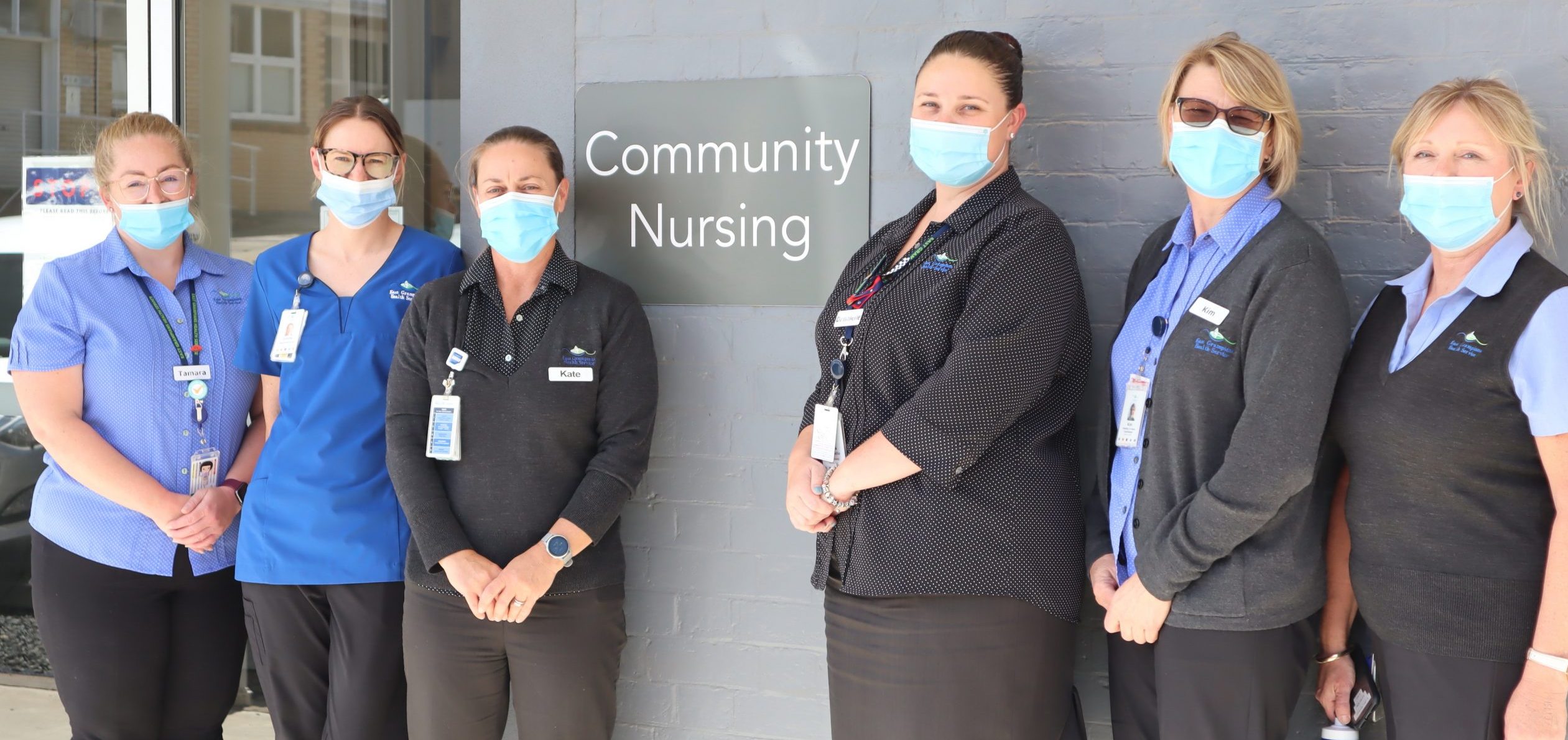 ---
Community Nursing continues to be a familiar and friendly sight to those in the local community. Community Nursing has been successful in achieving aims of maintaining clients in their home environment, often eliminating the need for a hospital admission.
---
Community Nursing is a single access point for all community nursing needs including:
District Nursing
Home and Community Care
DVA Community Nursing
Palliative care
HARP (Hospital Admission Risk Program)
Hospital in the Home
Wound Management
Personal Alarm Victoria Assessments
Our team provide a coordinated and person centred approach to our community clients' needs. We have an experienced and diverse team, with specialist nurses.
Fees charged at EGHS Community Nursing are charged in-line with Home and Community Care Fees Policy.
For more information on any of the above services, or to discuss your individual needs please contact the EGHS Community Nursing on 5352 9328 during office hours.
Additional information can be obtained in the following brochure:
Great care from the home care nurses who came to see me.  Very kind and understanding.
It was a pleasure to have the District Nurses call twice a day when I wasn't well.
This is a wonderful service to help people when they return home from hospital.  The nurses are all so kind and caring.
Thank you to the Community Nurses for their ongoing visitation.  Always caring and helpful.
I have had a wound dressed by a Community Nurse over the past few months and I cannot speak highly enough of this wonderful service.
I was visited at home for treatment following surgery and at all times I found the Community Nursing staff very helpful, friendly and professional and I would sincerely like to thank them.