Parkland House – 5354 1600 (Willaura)
---
Parkland House Hostel is part of East Grampians Health Service and consists of 10 hostel beds.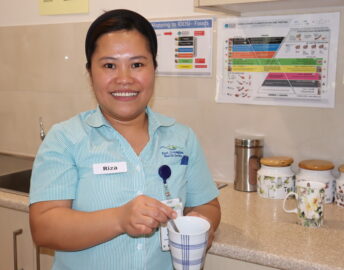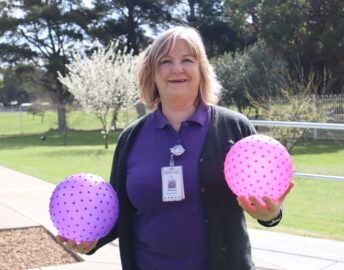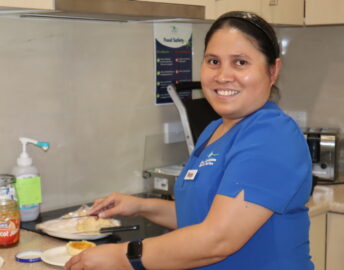 ---
With accommodation available for only ten people, individualised care is assured.  Each room has ensuite facilities and is designed to care for the needs of permanent and respite residents.
Parkland House has met the stringent standards and is fully accredited by the Australian Council on Health Care Standards and the Aged Care Standards and Accreditation Agency Ltd. 
What costs are involved?
Residents can choose to pay for their accommodation by a refundable deposit, a daily payment, or a combination of both.
A refundable deposit is paid as a lump sum amount. A daily payment accrues daily and is paid periodically, for example monthly. A combination payment includes both a partial lump sum and daily payments.
Visitors are welcome between 10.00am and 5.30pm.
I enjoyed my time at Parkland House.  A more peaceful and lovely environment I'm yet to find.
My father was admitted recently.  I rang prior to arrival to clarify any needs.  The staff were excellent and extremely helpful.  When I visited my father the day after he arrived, the staff were again fantastic.
To all that have cared for and helped Mum during her stay, thank you.  You made Mum's stay so enjoyable and she will miss you all.  It was nice to know she was being so well looked after.
Thank you to all the wonderful staff at Parkland House.  Your expertise, care and attention has been very much appreciated.  You have made my stay so lovely.  With many thanks.
Thank you so much for all you do.  Your compassion and care is greatly appreciated.  You make walking out that door so much easier each time.  Best wishes to all.