Garden View Court – 5352 9324 (Ararat)
---
Garden View Court provides quality accommodation and assistance for older people requiring hostel care.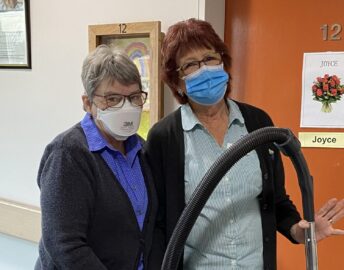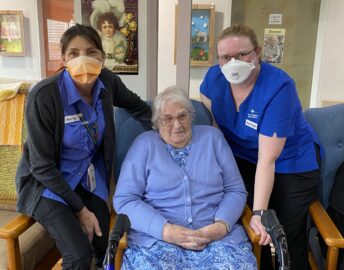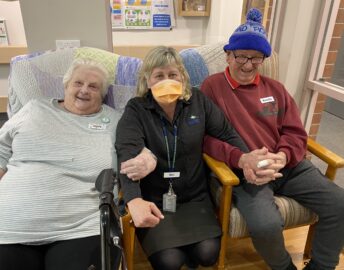 The 24 individual units are constructed around a central landscaped courtyard.  Each room has ensuite facilities and is designed to cater for the needs of permanent and respite residents.  There is a call bell system to alert staff if required.
Common areas include a large lounge area, under cover BBQ area, with a BBQ and outdoor furniture for both the resident and visitors to enjoy.
There is also a fully furnished dining area. A separate refurbished activities room and dedicated kitchen is provided for residents to utilise.
Nursing staff are available 24/7.
Garden View Court has met the stringent standards and is fully accredited by the Australian Council on Health Care Standards and the Aged Care Standards and Accreditation Agency Ltd.
What costs are involved?
Residents can choose to pay for their accommodation by a refundable deposit, a daily payment, or a combination of both.
A refundable deposit is paid as a lump sum amount. A daily payment accrues daily and is paid periodically, for example monthly. A combination payment includes both a partial lump sum and daily payments.
More information on costs can be obtained from the fees brochure
Further Information
If you would like further information on please contact:
The Manager
Garden View Court
Telephone:  (03) 5352 9324
Email:  managergvc@eghs.net.au
or download the brochure:
EGHS RESIDENTIAL AGED CARE – BRAC05
Garden View Court visiting hours are between 10.00am – 11.45am and 1.00pm – 5.30pm.
Thank you for the help and cooperation when my sister and I visited with our Dad.  The kind and friendly persona of staff made Dad feel so much more relaxed about entering into an aged care facility.
To all the staff at Garden View Court Hostel.  You made Dad feel very welcome and cared for.  Many thanks.
Thank you for the outstanding care, love and support given to our Dad and Pa.  You all go over and above your duties to care for him, it is truly appreciated.
Just like to say how we are incredibly grateful for your kindness and understanding in looking after our beautiful Mum.  You have made us all really appreciate what you do.  Thank you.
We would like to thank all of the staff for the care and kindness they gave to Mum for the last couple of years. Our mum loved living at GVCH. She loved all of the staff and always spoke so highly of all you girls.
Thank you so much for all the love and care you gave Dad and his family over the five years he stayed with you all. It was all greatly appreciated and to all staff that went that extra mile and did special deeds for him, like a beer run, chemist run and special food – thank you!