Garden View Court – 5352 9324 (Ararat)
---
Garden View Court provides quality accommodation and assistance for older people requiring hostel care.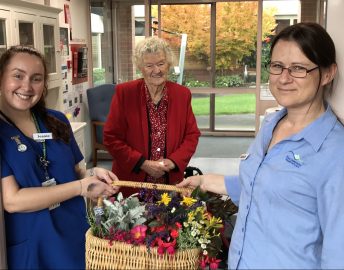 The 24 individual units are constructed around a central landscaped courtyard.  Each room has ensuite facilities and is designed to cater for the needs of permanent and respite residents.  There is a call bell system to alert staff if required.
Common areas include a large lounge area, under cover BBQ area, with a BBQ and outdoor furniture for both the resident and visitors to enjoy.
There is also a fully furnished dining area. A separate refurbished activities room and dedicated kitchen is provided for residents to utilise.
Nursing staff are available 24/7.
Garden View Court has met the stringent standards and is fully accredited by the Australian Council on Health Care Standards and the Aged Care Standards and Accreditation Agency Ltd.
What costs are involved?
Residents can choose to pay for their accommodation by a refundable deposit, a daily payment, or a combination of both.
A refundable deposit is paid as a lump sum amount. A daily payment accrues daily and is paid periodically, for example monthly. A combination payment includes both a partial lump sum and daily payments.
More information on costs can be obtained from the fees brochure EGHS Residential Aged Care Fees – BRAC08
Further Information
If you would like further information on please contact:
The Manager
Garden View Court
Telephone:  (03) 5352 9324
Email:  managergvc@eghs.net.au
or download the brochure: