Combined Graduate / Midwifery Program – Registered Nurse
---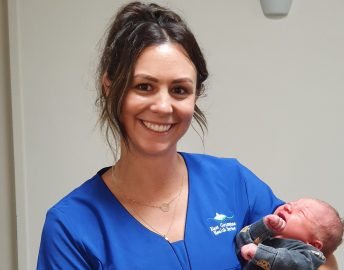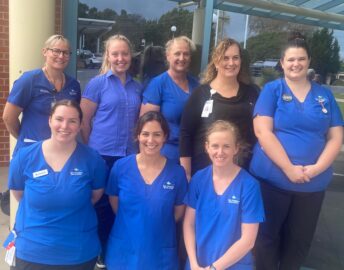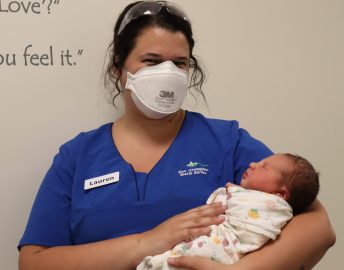 ---
In addition to our Graduate Nurse Program, EGHS are also offering a collaborative Nursing and Midwifery Program for one newly Registered Nursing and Midwifery graduate.
---
Aim of Program
This program is an exciting opportunity for newly Registered Nursing and Midwifery graduates to complete a transition to practice year within regional and rural settings. The program is structured to enable rotations of graduates between participating services in order to provide a variety of both nursing and midwifery experiences. Clinical experience is complemented by study days and access to regional continuing education programs, simulation based learning and online learning. Clinical support staff are available in all services.
Rotations
Graduates are employed at East Grampians Health Service and complete one rotation to Ballarat Health Services. Rotations are structured to provide graduates with experience in acute medical, surgical and other general nursing settings, antenatal care, birthing, postnatal care including domiciliary and Special Care Nursery.
External Rotations
Graduates will spend 8-10 months at East Grampians Health Service working in a mixed general/midwifery ward where they will gain experience in all midwifery areas and acute medical/surgical nursing on a day to day basis. Short term 'exposures' to other general nursing areas may also be available. A 2-4 month rotation is completed at Ballarat Health Service to gain further experience in Antenatal Clinic, Birth Suite and Special Care Nursery (this is subject to the number of participants in the regional program.)
Number of Positions Available
One (double degree graduate only)
Application Requirements
Apply through PMCV Computer Matching Service
Full or part time (8 days per fortnight (0.8 EFT)) position
Letter of Application
Curriculum vitae including names and contact details of two professional referees
Academic transcript
Australian Nursing Standards Assessment Tool (ANSAT) – one from 1st, 2nd, 3rd years and 4th year (if applicable)
Due end of July
Interviews will be conducted either face-to-face or via MS Teams (based on individual requirements related to clinical placement or COVID-19)
Applying on-line uploading instructions
Three sections to upload documents as follows:
Cover letter and CV (as one document)
Clinical appraisals (copies as one document)
Academic transcript (one document)
For further information contact:
Training & Development Manager (03) 5352 9404 or education@eghs.net.au 
---