Graduate Nurse Program – Registered Nurse
---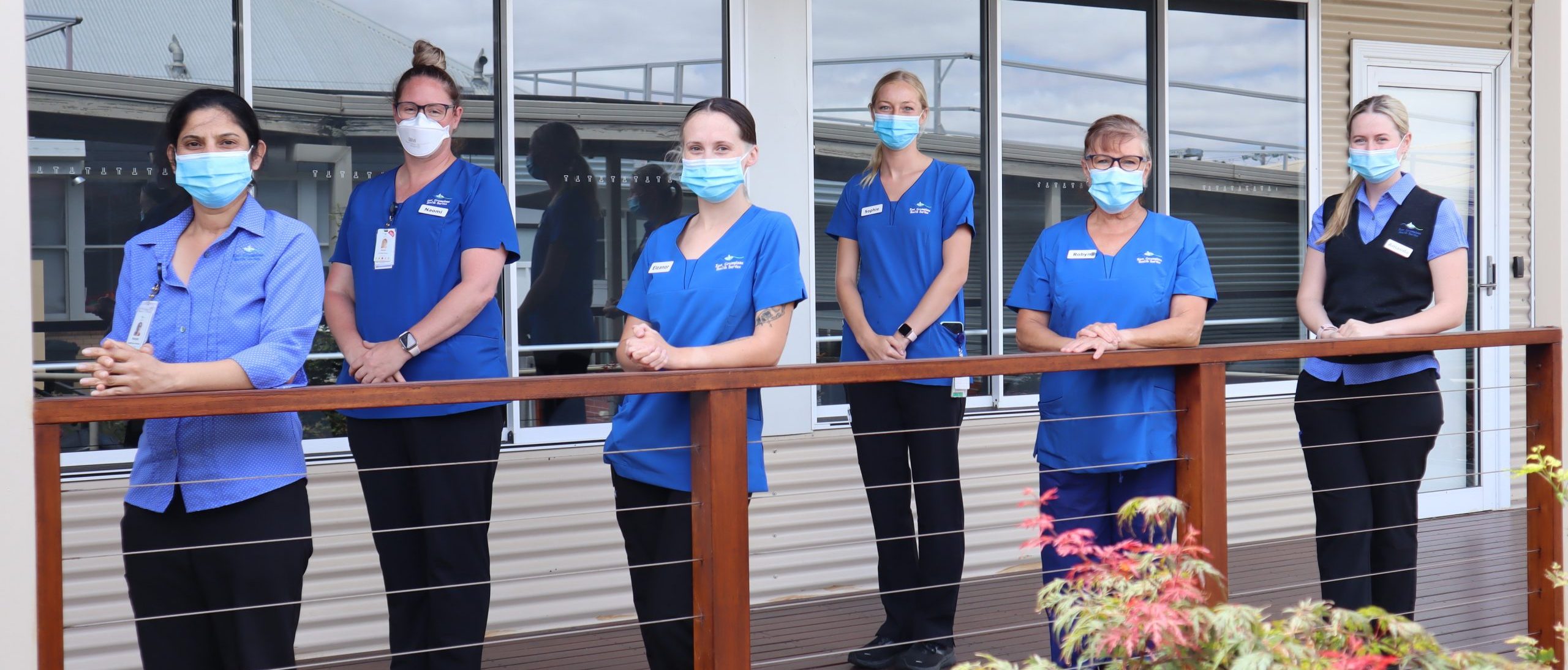 ---
Program Structure
EGHS Graduate Nurse Program commences in the first week of February and runs for 52 weeks on a minimum 0.8 contract. Participants are entitled to six weeks annual leave (pro-rata).
Number of positions available
Six to nine positions each year
The program includes:
Three clinical rotations over the year, including Acute care, Aged Care and either Community Nursing or Peri-operative Unit
Two-day EGHS orientation, supernumery days at the commencement of each rotation
Five study days throughout the year
Care of the older person program
Clinical Support five days/week
Clinical Support
Clinical Support is provided by the Clinical Support Nurse/Educator and experienced preceptors in each clinical rotation. Clinical Support ensures that the graduate nurse develops their skills and knowledge in a safe and encouraging environment.
Clinical Rotations
Each graduate will have a four month rotation through acute, aged care and either perioperative or district nursing for a further four months.
In-patient Unit — 18 bed acute unit covering medical, surgical, paediatric, palliative, midwifery, oncology and Urgent Care Centre.
Lowe Street — 45 bed aged care facility
Community Nursing— two nurses visit 16-24 clients/day, incorporates hospital in the home, palliative care and hospital at risk program
Peri-Operative Unit— two theatres, operates five days/week, six chair dialysis, opthamology, ENT, gynaecology, urology, general, orthopaedic
Willaura Hospital – 20 bed aged care facility
Why Choose EGHS?
Program is based on current Department of Health & Human Services guidelines and evidence based practice
Supportive learning environment
Diversity of clinical rotations
Graduate Nurse study days
Opportunities to network with other rural graduate nurses
Access to multiple resources for ongoing professional development
Financial support for career progression
Corporate uniform provided
Free parking
Six weeks annual leave during graduate year
Café Pyrenees – health food options
Salary packaging
Close proximity to Grampians, lakes, wine districts and restaurants
Easy access to major cities Ballarat, Bendigo and Melbourne
Flexible staff accommodation available
Application Requirements
Apply through PMCV Computer Matching Service
Full or part time (8 days per fortnight (0.8 EFT)) position
Letter of Application
Curriculum vitae including names and contact details of two professional referees
Academic transcript
Australian Nursing Standards Assessment Tool (ANSAT) – one from 1st, 2nd, 3rd years and 4th year (if applicable)
Due end of July
Interviews will be conducted either face-to-face or via MS Teams (based on individual requirements related to clinical placement or COVID-19)
Applying on-line uploading instructions
Three sections to upload documents as follows:
Cover letter and CV (as one document)
Clinical appraisals (copies as one document)
Academic transcript (one document)
For further information contact:
Training & Development Manager (03) 5352 9404 or education@eghs.net.au 
---