Student Accommodation
---
If you require accommodation please book as soon as you are advised of your placement.
THERE IS NO ACCOMMODATION or PUBLIC TRANSPORT AVAILABLE AT OUR WILLAURA CAMPUS.
An Accommodation Agreement must be completed and signed PRIOR to placement.
Contact Deakin University – Deakin Rural Health
Email: drhstudentofficer@deakin.edu.au      Telephone: 03 5563 3035 and 03 5563 3503     http://www.deakinruralhealth.com.au/
---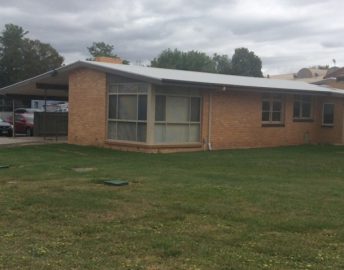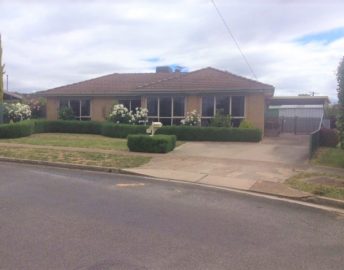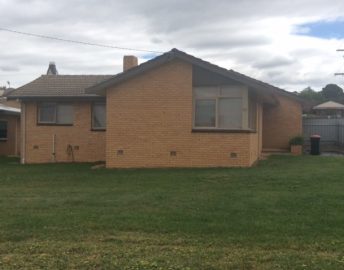 ---
Location of Free Student Accommodation
There is STRICTLY NO VISITORS permitted at the student accommodation.
Please note: Accommodation is available for students ONLY whilst completing placement.
Be aware that due to the high volume of students, you may be allocated a shared room (with one other student).
Student Accommodation Facilities
A total of 10 secured shared bedrooms
Comfortable living room with television and heating
Fully functional kitchen for self-catering (kettle, toaster, crockery, cutlery, cooking utensils etc. included)
Toilet paper/ Tea towels
There is wireless internet access available. Contact your University for Eduroam user name and details.  Or utilise GUEST: User name: EGHS Password: EGHS
Students are also welcome to utilise the Student Resource Computer Room in our Education Centre, Pyrenees House: East Grampians Health Service. Please contact (03) 5352 9760 to book this area.
What to Bring
All personal items
Bed linen (single bed) – mattress protector, sheets, blankets/doona, pillow
Bath towel, bath mat
Food
The Grampians Region can be very cold in winter and weather can be unpredictable at other times of the year, so make sure you bring plenty of warm clothing/bedding.
Cleaning of the accommodation
The facilities common areas will be cleaned weekly (Friday) but please keep premises in a clean and tidy condition during your stay.
All dishes are to be washed and put away promptly after your use, please.
Your bedroom is required to be cleared, cleaned and vacuumed PRIOR TO departure.
Cost $/Week
There is no cost to students. To enable this to continue please assist by turning off lights, heating/cooling when leaving the premises. All house maintenance issues, during office hours are to be reported to the Pyrenees House coordinator immediately on (03) 5352 9760.
Alternate Accommodation
For alternate accommodation in Ararat and surrounds, please visit the following:
https://www.ararat.vic.gov.au/services/visit-ararat/accommodation
Booking.com and Airbnb may also have alternate accommodation available in the Ararat and surrounding area.
Additional Financial Support
There are various organisations providing financial assistance to health professional students completing a regional or rural placement. An example is the Student Support Scheme at Going Rural Health: http://goingruralhealth.com.au/student-information/student-support-scheme/
Your university may also be able to offer assistance.