Education
---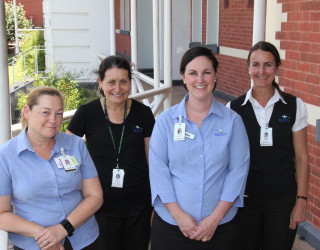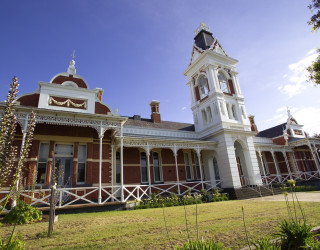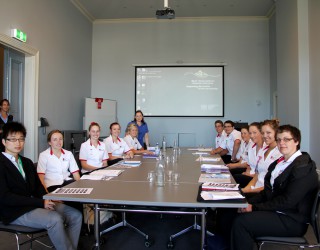 ---
Education and training aims to provide a sustainable and responsive health workforce committed to high quality and safe health outcomes. The Pyrenees House Education Centre offers an extensive range of education and training programs linking directly to the efficiency and effectiveness of the health workforce.  These programs are supported by the Executive and Management team, allowing for their successful implementation and the ongoing growth in our value of a "Learning Culture".
Programs include:-
Mandatory training
Training targeted to various workgroups, departments and disciplines

Inservice education
Online training
Victorian Regional Health Service Elearning Network (ReHSeN)
SIMVAN
Clinical Skills workshops
Highway Model of Education

Career progression pathways
Graduate Nurse program

Graduate Nursing Program
Grampians Regional Collaborative Graduate Nursing and Midwifery Program

Clinical placement undergraduate students

Medicine
Nursing/midwifery
Allied Health – Therapy
Allied Health – Science
Dental
Health Information Management

Diploma of Nursing delivered in partnership with ACUcom
Australian Catholic University (ACU) have finalised details to commence the Diploma of Nursing at East Grampians Health service in Ararat in 2017
The Course will be delivered in Pyrenees House over 18 months (full-time), 4 days per week commencing in February 2017 and clinical placement will take place within EGHS and other Hospitals in the Grampians region.
All enquiries relating to the Diploma of Nursing and to register for Entrance Testing should be directed to ACUcom by phone on 9953 3321, email acucom.melbourne@acu.edu.au   or to EGHS Education Manager, Heather Phillips on 5352 9404, email heather.phillips@eghs.net.au
At this stage Entrance Testing Dates are 3rd October and 8th November at Pyrenees House but this will be confirmed by ACU on booking.
This is a wonderful opportunity for local people from regional areas to gain formal nursing qualifications with the potential for employment with EGHS on completion.
Certificate III in Individual Support delivered in partnership with BRACE Education and Training.